A few days ago, I returned from my trip to WordCamp Singapore 2016 and Thailand. Here is the summary of my journey.
Singapore Trip
Day 1 – Arrival
Vivek and I reached Singapore early morning. We purchased a local SIM at Singapore airport only.
We also bought a food junction branded NETS card which was valid in some stores, MRT (trains) and buses. This card was helpful and can be used for next 7-years. I highly recommend buying this one on your Singapore trip.
Then we took an Uber and went straight to our hotel in Chinatown.
After some unpacking, and syncing up with Asif and Tareq, we went to Little India area for a nice lunch at a Bangladeshi restaurant. The taste of food here reminded me Deewan restaurant I visited in Vienna during WordCamp Europe 2016.
After the lunch, I finished my speaker slides for WordCamp Singapore.
In the evening, we visited Marina Bay Sands. The building with a ship at it's top!


We did not go to the top. I am not sure if that is allowed for visitors.
On the way back, we had dinner and beers at a roadside joint in Chinatown.
Day 2 –  Sunday
Vivek and I had lunch at famous Maxwell Food Center. Vivek couldn't find anything vegetarian to eat so he settled on fruit platter!
After lunch, we went to Sentosa island resort. We roamed on that island randomly, mostly using free shuttle bus service.
Towards evening we settled at a beachside bar – Bikini Bar. It had a nice view and motto – as printed on its bill.
Day 3 – Ganesh Temple
Today we had a client meeting in the afternoon. ?
After the meeting, we visited a nearby Ganesh temple for a free vegetarian meal. I think it was Ganesh Chaturthi, and they were serving free meals to all devotees.
Being an atheist and an omnivore person, I had the least interest in this idea, but this is the best way we could find a nice vegetarian meal for Vivek in Chinatown. ?
As we ended up going there during aarti, we had to wait for almost 30 minutes for our turn. But it was totally worth it.

After lunch, we went to
Orchard Road
 for some shopping. From there we went to
Azucar Restaurant
directly for WordCamp Speakers and Sponsor dinner.
I met many people from the WordPress community for the first time. I wish I could name everyone here, but that will make this blog post very very long.
For me, meeting with
Lester Chan
was a memorable thing.
His plugins
inspired me a lot in my early WordPress days. So it was a fanboy moment for me. Unfortunately, I forgot to capture it on camera. 🙁
Day 4 – WordCamp Singapore
Today was the grand day for which this entire tour was planned!
As we were running late, we took an Uber to WordCamp Singapore. The first thing I did at the venue was Internet speed test. This time, I was in for a shock as I never saw so fast Internet in my life.
I maintain a local backup disk, which I want to copy to the cloud for a long time. I wished I had carried it with me to this venue so that I could finish this long pending task! ?
I spent most of my time networking so I could not attend many sessions.
Below is fantastic WordCamp Singapore organizer team. They were all very helpful. ?
My special thanks to Jon Ang, for being available for all the help we needed in entire Singapore trip. ?
After WordCamp, Me and my friend Mahangu went to Maxwell Food Center for dinner.
It was Mahangu who recommended Maxwell Food Center to me, months before this real trip! So going with him was a far better experience. ?
The real reason @rahul286 and I are in Singapore: Hainanese Chicken Rice! 😄🍚🍴 pic.twitter.com/xu6LNSgmJQ

— Mahangu Weerasinghe (@MahanguW) September 6, 2016

As Maxwell Food Center was near my hotel, I went back to my hotel, got fresh and then visited Azucar for WordCamp after party.
Towards the end of the afterparty, we had a very long conversation about WordCamp Asia. There were people from India, Sri Lanka, Bangladesh, Singapore, Thailand, Vietnam, and Japan. ?
Day 5 – Meeting Rotimatic
Today, Vivek and I met one of our oldest client Rotimatic, in their Singapore office and HQ. Not only I saw the world-class roti maker in action, but I also ate roti made by these robots. ????
I also witnessed the evolution of this robot over 8-9 years. For me, this client visit turned out to me more like science park visit where we get to see awesome technology! In this case, I could literally "taste" the outcome of this technology! ?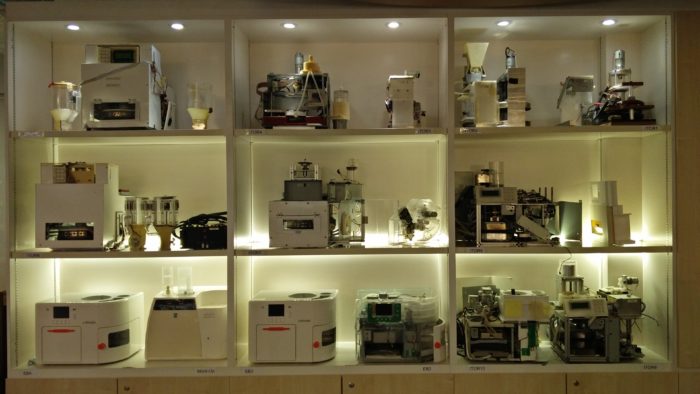 Later in the late afternoon, I took a flight to Bangkok to meet WordPress community there. ✈️
Thailand Trip
Day 6 – Attending Local WordPress Meetup
My agenda for today was only attending the local meetup.
My friend Shinichi, who started local WordPress meetup group in Bangkok and deeply involved with it, informed me that they are planning to visit a prospective venue for WordCamp Bangkok.
As today I was mostly free, I reached to the place earlier. I met Aum Watcharapon, who is the lead organizer for local WordPress meetup group. He showcased me a freemium plugin he was building. Aum designed and executed very well.
Once Shinichi and Mayo arrived, we visited actual WordCamp Bangkok venue, under consideration. It is an excellent place they found, and the best part is, it's available for free. I wish we could find a place like that for WordCamp Pune. ?
From there, we went to HUBBA – a nice coworking space in Bangkok and venue for local WordPress meetup.
On my way, based on Shinichi's suggestion, I purchased a BTS (train) pass and used it for the local commute in next few days. It was a good decision to do that.
As we reached earlier, we had a light meal at a nearby cafe
After meetup, we went for dinner and drinks ?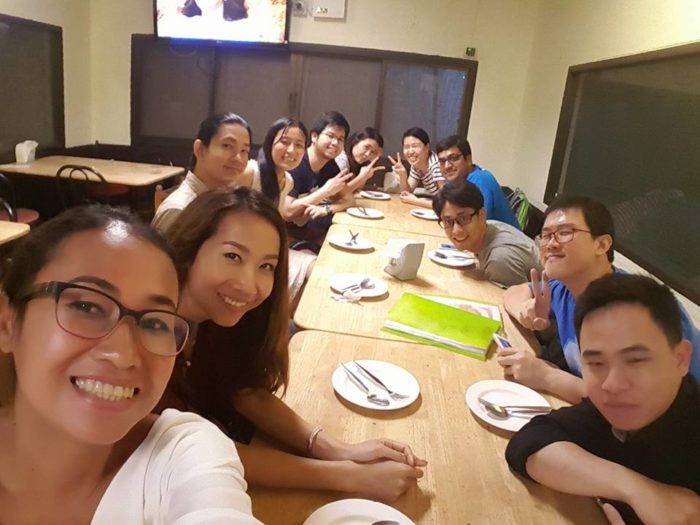 Once that place closed, we went to Iron Balls for more drinks. ?
Joe Guilmette suggested Iron Balls. It is a Gin brewery. I saw only beer brewery in past. So this was my first visit to Gin brewery. ✅ ?
Day 7 – Friday
I had some client meetings today, so I spent most of my time working.
Later in the night, I met Joe, and we went to Teens of Thailand in Chinatown. It was nice Gin bar. I did not know that Gin-only bar exists on our planet before visiting this place!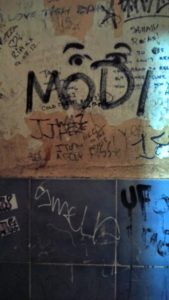 From there, we went to a Bar23 which was nearby. Google says this place is closed but its actually moved to Chinatown. I met a Thai person there, who did Leh-Laddhak trip in India. He was very excited to talk about his experience.
From there, we went to Wong's place. It was another good place, and I enjoyed drinking there a lot. For me, the highlight was Modi's name in the toilet. I am not sure if it's our prime minister Modi or some other Modi they were referring to! ?
Day 8 – Saturday
As my weekend was mostly free, I wanted to do some shopping for my family.
Following Joe's suggestion – I went to Chatuchak weekend market. It was an excellent market. I had my lunch there and purchased many things for my family.
The market has some people playing music. I did not understand what they were singing, but I clicked a picture of them because I passed through that point many times. I became directionless as the market was so big! So this band acted as a reminder that I was passing by the same place again and again. ?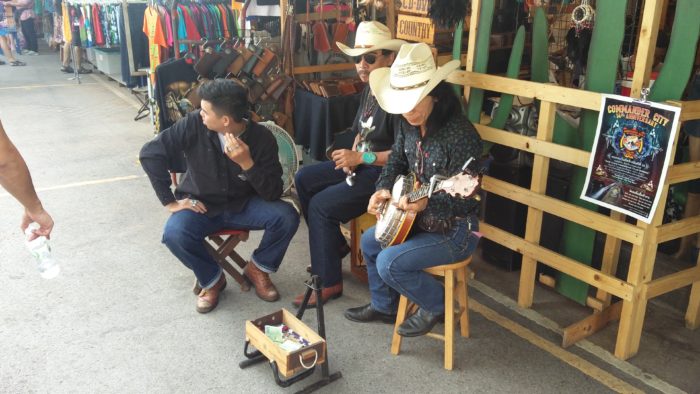 Tired, I returned to the hotel. After last night's drinking binge, I did not want to party hard tonight. Joe and I met for a couple of beers, and we had delicious Pakistani dinner at an Arab restaurant.
Day 9 – Sunday
Another free day. More shopping!
I started my day with Indra Square where I purchased some toys for Raj. From there, I went to Pantip Plaza to explore gadget and electronics. I found almost every kind of electronic item that was on my checklist. I must thank Joe again as it was his suggestion to visit Pantip Plaza for electronics.
I returned to the hotel in the evening and went out for dinner. This time, we visited a restaurant near Joe's home. It was authentic Thai place, and we ordered almost every course from Thai dinner. It was my training for "how to order Thai food." ? ??? 
Day 10 – Monday
I had some client meetings in first half. Around 4 PM, I got free.
Joe and I went for river boat trip.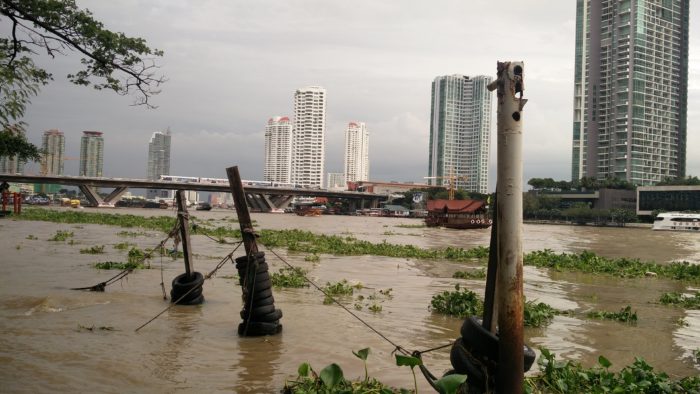 As it was a long trip with long waiting time, we talked about many things. Joe helped me understand many things about American and Thai cultures.
After the river trip, we parted our ways. I came back to the hotel, finished packing and tried sleeping early.
I think I must be the only person on this planet who can't sleep because he has 4 PM flight next day, from the same city! Basically, with checkout time at 12 noon, my hotel would have kicked me out almost 4 hours before my flight time. Still, I couldn't sleep! ?
Day 11 – Back to the home
I just woke up, had brunch, check out and flew back to the home! ✈️
I met many amazing people on this trip. Some of them were old friends. Some are new friends now.
I can't thank Joe enough for giving me time every single day in Bangkok. I think I would have missed a lot many great things without him. Thanks a ton Joe! ?