My first Pressnomics and first road trip experience. This is for Pressnomics 2016. 2318 is the distance in miles we covered as part of this road trip. I don't think I would ever make it to Pressnomics 2318. But I wish Pressnomics and WordPress to make it to 2318!
We covered 2318 miles, i.e. 3730 km, in 12 days. This was my first road trip where I was a driver. In a country where I never drove before!
Like my road trip, this post is so long. So I have divided it into three parts:
You can click anywhere to jump to a particular section.
I will add more pictures soon. I published this post in hurry. Rather than awaiting perfection and proofreading, I just decided to hit the publish button. My WordCamp US 2015 post is still in draft. 🙁
I guess this is a positive impact of Pressnomics. Of course, you can throw tomatoes for my mistakes in this post! I will make ketchup with it! 😉 ?
Before Pressnomics
San Francisco
Day #0 – Thursday, Feb 25 – Leaving India
Me and Bhavesh met at Nirav's residence on Friday evening. We had amazing dinner at his home before leaving for Mumbai airport.
From Mumbai to San Francisco via Beijing. Used Air China. In terms of ranking they are quite low but turned out to be an amazing experience.
Day #1 – Friday, Feb 26 – Landing in San Francisco
We reached afternoon. Took Hyundai Santa Fe automatic from car rental. Spent almost 30 mins reading manual, understanding car and gaining courage to drive it.
Nirav started the drive from SFO airport to his uncle's place @ Danville. It was almost one hour drive with green beautiful landscape on the way. Bhavesh felt those were Windows XP wallpapers. I felt the mountains were trimmed to perfection by humans! I think we both are wrong.
Day #2 – Saturday, Feb 27 – Silicon Valley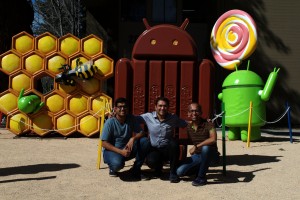 I started the drive by going to Facebook HQ, Stanford University Campus, Google HQ and Computer History Museum.
Later I had a client meeting in San Jose so I separated. Nirav and Bhavesh visited Apple HQ when I was busy in client meeting. They said that they saw Tim Cook there. I still think it a lie to make me jealous. But it could be true as I heard Tim Cook is workaholic so there is a possibility he came to office on Saturday.
We ended the day meeting two fellow rtCampers Udit Desai and Harsh Malewar. They were quick meetings as needed to drive back home. Nirav's uncle and aunt were waiting for dinner.
Nirav's uncle and aunt were so wonderful host that if I decided to describe even few things they did for us, this article will go completely off-topic!
Day #3 – Sunday, Feb 28 – San Francisco Downtown
Today, the day started with test driving Tesla. Nirav's uncle has already a Tesla customer on waiting list. So we really got a nice demo by Tesla motors representative.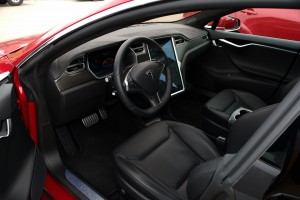 From Tesla office, Nirav  dropped me in San Francisco Downtown area. I had three important meetings. While I was busy at work, Nirav and Bhavesh visited Golden Gate Park. They enjoyed the visit to the park. I felt relived as it was my suggestion.
Los Angeles
Day #4 – Monday, Feb 29 – The Big Sur Drive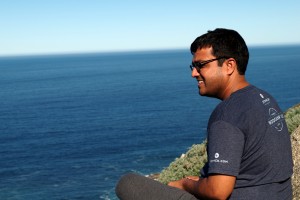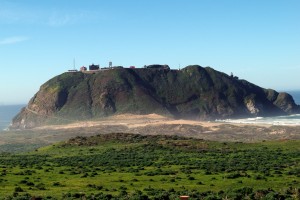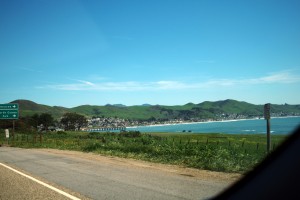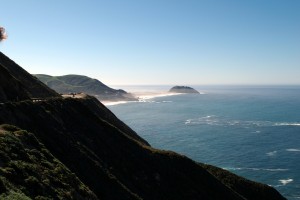 I started the car @6AM. I was supposed to drive just for 1-2 hours and hand over to Nirav before Big Sur. I was very nervous about the drive as it was single lane road. But the way Americans drive made me very comfortable and confident. So I drove till 4PM. Almost 400 miles. Of course we stopped for photo-ops and refueling gas.
By 4PM, I was so tired that I handed over to Nirav for last 100 miles. Also we decided to split ways on reaching LA. Nirav and Bhavesh went to Nirav's relatives. I went to my friend Harshal's place. Thank to Nirav for driving last section, I could spend some time with my friend. Otherwise I would have crashed to the bed without saying hello to my friend!
Day #5 – Tuesday, March 1 – Los Angeles
I started the day with meeting our client. Later on I spend evening with my friends Harshal and Akshay mostly discussing American politics or Donald Trump to be exact.
Nirav and Bhavesh carried out their own plan.
Pressnomics
Tempe, Arizona
Day #6 – Wednesday, March 2 – Los Angeles to Tempe
Nirav and Bhavesh picked me up early morning and we started our drive to Tempe.
I took over after sometime. By now my confidence about driving in USA turned into over-confidence. I ended up getting a speeding ticket. 🙁
I had idea of quantum of fines for speeding tickets but I wasn't aware that it could be considered criminal offense and required you to appear before judge.
Anyway, we reached Tempe and attended GoDaddy and MediaTemple parties in the evening. Both were good. We wrapped up earlier as we were tired of driving entire day.
Even before Pressnomics yet to start, Matt Medeiros at GoDaddy party helped me how to introduce my favorite EasyEngine project to the people. I must admit I was introducing EasyEngine wrong way.  The lesson learned – Don't explain how you do it. Just tell people what it does! Thanks Matt. I will use your way of introducing EasyEngine on it's site soon. 🙂
Day #7 – Thursday – Pressnomics (Day-1)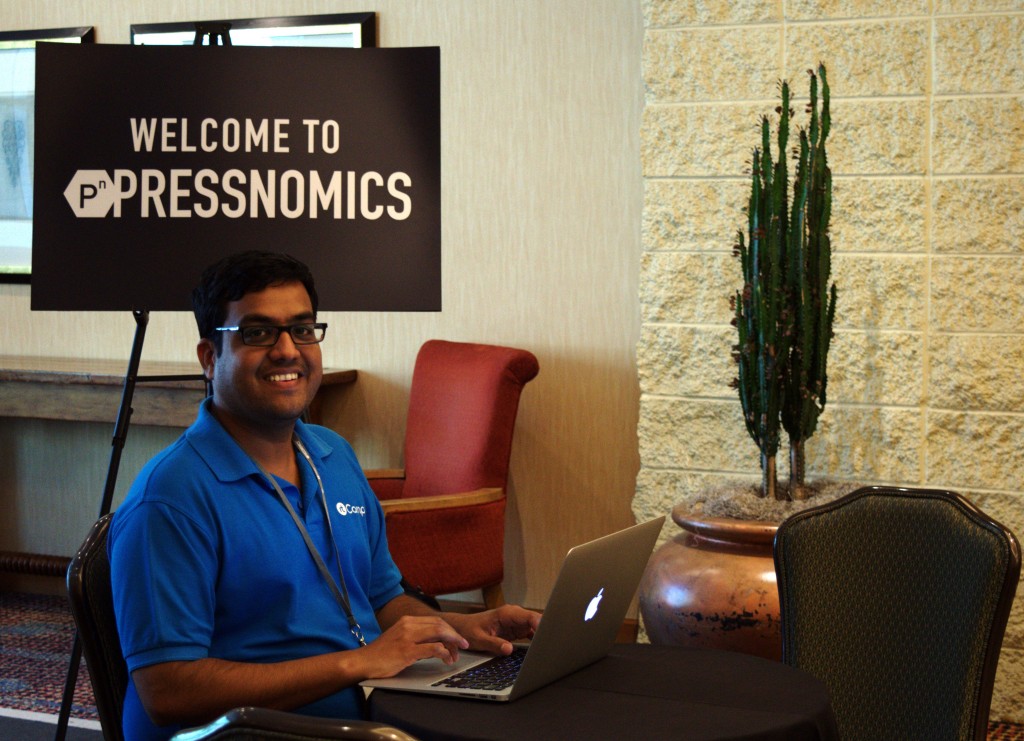 Though I am not fond of sessions usually, I attended many sessions at Pressnomics. I will need many blog posts to describe their awesomeness. But as I am too lazy to do that, I am going to sum up takeaway here itself.
Cory Miller's iceberg concept and "Don't try to do it alone" advise.
Pat Sullivan's advise on improving English and communication. He has a valid point that if the person on other ends cannot understand what I am talking, how they would buy from me! If you have any recommendation on this, please pass it on.
Alex King's Kingnote. It was most wonderful surprise of the event. Those who worked with me closely knows that how I am fond of Alex's work. Specially Carrington Build. The session was video recorded 10-days before Alex passed. You can watch it on Vimeo.
Next session I liked was Pippin Williamson's session. The key takeaway was staying focused and avoid your team's burn out. This takeaway will start reflecting right from Monday by executing some bold decisions that were pending from long time.
After conference, there was speaker + sponsor dinner. At speaker+sponsor dinner, I requested advise from Joshua Strebel about my traffic ticket issue. He helped very nicely and even followed up next day about that problem. I am surprised by his help considering how busy he must have been with arrangements for the event! In fact I felt very awkward asking for help in personal matter but as he is the only person I knew from Arizona state, I had no other option than to trouble him.
Also at dinner table, I had nice exchange with Madalin from ThemeIsle. It was only "more than hour long" non-technical discussion I had at Pressnomics. We talked about our personal lives, marriage and parenthood. As I kept running him into through out the day to get lighter, we bonded nicely over cigarettes. It is a surprise for me to know that in a part of world there is no concept of "arranged marriage". I hope to meet Madalin again at WordCamp Europe. 🙂
After speaker + sponsor dinner, there was Poststatus party. I do not drink after dinner but I am very fond of Brian and Poststatus club. So I just hopped along. I met Jonathan from XWP. We discussed many aspects of WordPress. I think he is now officially first person outside rtCamp to how we are pushing WordPress in Indian universities! I will write more on this soon. 😉
Overall first Day at Pressnomics was wonderful!
Day #8 – Friday – Pressnomics (Day-2)
I missed first session mostly as I was very hungry in morning and ended up spending too much time to locate a nice place to eat. Lesson learned – don't stay hungry or you will remain foolish! 😀
But I interacted with Japheth Thomson from HumanMade later on. I was surprised to know he also uses EasyEngine and in fact was using latest EasyEngine feature.
Next session I attended by Brian Krogsgard. As expected it was awesome. The way he took overview of entire WordPress ecosystem, was brilliant. He also discussed some scary questions, such as, what if a giant like Google decides to disrupt WordPress ecosystem!
After that I attended Marcus Nelson session. He basically killed EasyEngine's plan to get funded anytime this year! I did not know he is co-founder of Uservoice, a service I started using back in 2008 just when it was launched!
Then I attended Matt Medeiros. He gave a very reasonable advise "Don't compare your beginning to someone else's middle". I already avoid comparisons with others. The only comparison I make is with me in past! That way, even if I am loosing, I loose to myself. Though your present shall never loose to your past. It can get depressing.
Later in evening, me and Akshat from BlogVault and Jean from WP Mayor went for dinner. I met Jean for the first time though I have been following WP Mayor from sometime. It was amazing knowing him in person.
After that we went to Pressnomics afterparty. It was another event networking.
Day #9 – Saturday – Pressnomics Golf
Today we were leaving for Las Veags around noon time. But as I was free in the morning, I decided to check Golf. I played some test shots thanks to Vova from Freemius.
Keith iiWorks explained golf in details to me. I did not have much time on hand this time but I am surely not going to miss Golf at next Pressnomics!
Nirav and Bhavesh picked me from Golf course and we directly left for Vegas. On way to the Vegas we visited Hoover Dam.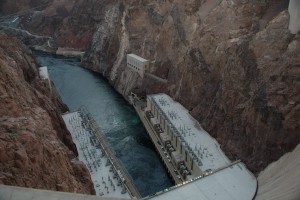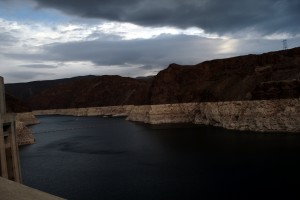 As we were all tired, we did not spend a lot of time on the Strip in Vegas and crashed early (by Vegas standards).

After Pressnomics
Las Vegas
Day #10 – Sunday – Gambling
The day started quite late. We wanted to book a helicopter ride but helicopters were not flying because of bad weather. So we just went out and visited Fremont Street.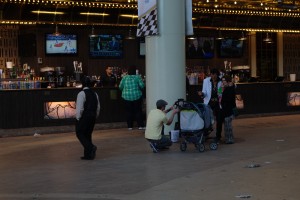 In evening Nirav and Bhavesh went to see a circus "o" show. I found it too costly. Also I needed to save money for tomorrow's court trial about my speeding ticket.
As I had time to kill, I decided to play slot machines in a casino with a set budget of USD 15. Almost an hour later, I was at USD 50+. Net profit of USD 35 in win. 😉
Day #11 – Monday – Salome Court – Speeding Ticket
I never imagined in my life that I would need to visit a court, and that too for something like speeding ticket!
But I liked the way law and order works in USA. It explains why the country is nice and why most people who go there to study or work, ends up settling there.
Though I was on receiving end, the way cop treated me when giving ticket and later judge treated me in court, is remarkable. After I accepted my mistake, Judge allowed me to go by paying USD 456 fine. It was a big chunk of money and almost a third of monthly income! As expected, I did not break speed limit after that. In fact I was too scared to drive. 🙁
We drive to Los Angeles and dropped plan to visit Grand Canyon. I felt bad as because of my mistake my two friends had to change their plan and could not visit Grand Canyon.
We reached Los Angeles by evening. We encountered sleet and rain on the way. It was crazy to see another kind of weather on a single trip!
Los Angeles
Day #12 – Tuesday – Swaminarayan Temple in Los Angles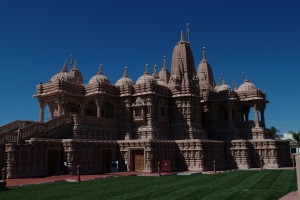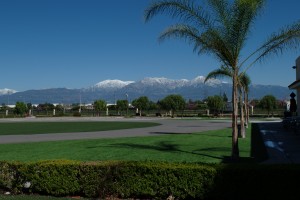 I keep surprising myself. Being atheist I barely visits temples or any kind of religious place here at home. So I never imagined visiting one while abroad.
It was nice and different kind of experience. This is first time I saw a temple using so much technology. In fact there was a hashtag instagram campaign run by temple. I left wondering is it religion that affects locality or is it other way round!
Day #13 – Wednesday – Back to India
Los Angles to Mumbai via Beijing. Air China staff was so nice and friendly again.
We reached India Friday morning i.e. today (IST).
Summary
I never imagined before that I would be part of such a long road trip. I drove almost 1000 miles (out of 2318 miles). That is 1600km. I don't think I drove more than 5000km (by car) in my lifetime before this trip.
Only thing I regret was making trip too hectic. I had too many things – business meetings, tourist attractions lined up in one trip. It started taking toll towards end. This is first trip when I felt homesick.
Talking about Pressnomics, it is the best WordPress conference I have ever attended. I learned, got inspired and met some amazing people. I wish I could spend more time with Topher tough. And surprisingly I couldn't meet Carl from Gravityforms.
Links: Pressnomics